SAn Antonio TV LIve- Crazy For Curls Feat. Design Essentials
In August of 2016 I was honored to be a featured Fashion & Lifestyle Blogger in the Crazy For Curls SA TV LIVE television segment for Design Essentials.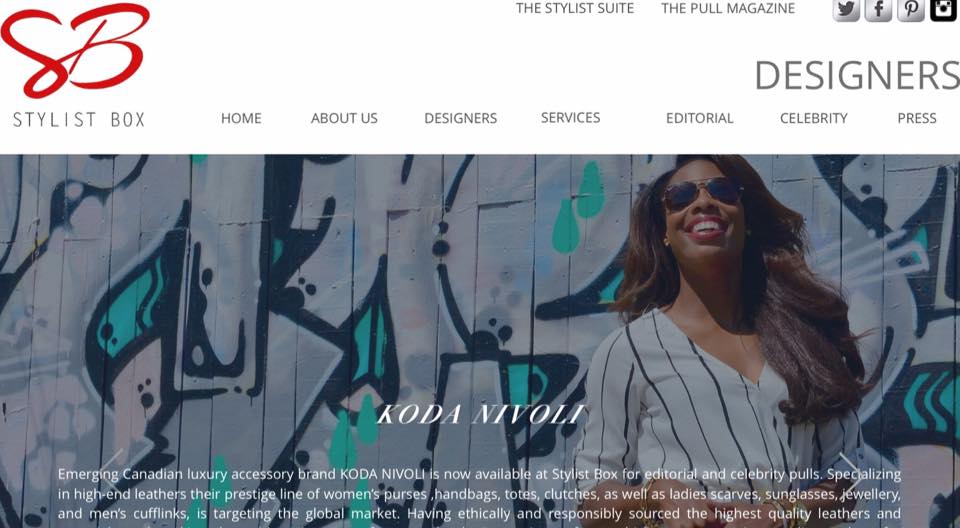 Featured Model for Koda Nivoli in Stylist Box
I modeled for KODA NIVOLI, a Canadian luxury handbag company and Stylist Box's highlighted designer. Stylist Box features Canada's hottest emerging and internationally established fashion and accessory brands.
Young Fashion Fund Interview
Young Fashion Fund was created to fill the diversity gap within the beauty industry and create new fashion opportunities for the underrepresented women. My interview with this company is unfiltered.
LIfe wtr #fashionisart Movement
The LIFE WATER #FashionIsArt social media movement brought creativity to life at New York Fashion Week 2017 with artful fashion sketches. I was fortune enough to receive a sketch featuring independent designer Ariana Jamison of Assata Designs.